Event
madhou5e aufzeichnung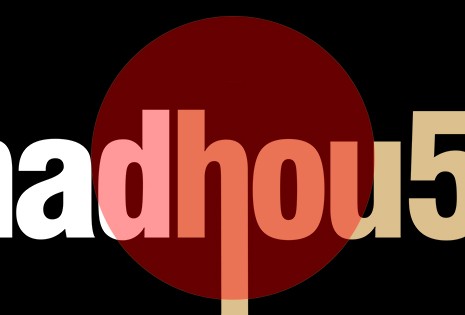 Öffentliche Aufzeichnung
Timetable:
12:00 – 14:30 bass.invadaz
14:30 – 16:30 UNPACKBAR CREW II
16:30 – 18:00 Mateus
18:00 – 20:00 Dragon
Die Aufzeichnung findet bei freiem Eintritt statt.
Eine Multikooperation madhou5e und den Künstlerinnen.
▲ Artists
▲bass.invadaz
Gegründet im Mai 2011 stehen die bass.invadaz für soliden Drum & Bass in all seinen Facetten: Von deepem Sound über dreckigen Neurofunk bis zu Jungle ist alles vertreten.
Über die Jahre hinweg wuchs die Crew auf mittlerweile 5 Mitglieder, die sich allesamt der gleichen Leidenschaft hingeben.
Regelmäßig präsentieren wir euch nationale und internationale Acts, aber auch eine abwechslungsreiche Auswahl an Locals, die sich auf keinen Fall zu verstecken braucht.
Die Freude an der Musik treibt uns an, und man darf gespannt sein was 2014 noch so bringt!
▲ UNPACKBAR CREW: Smile Fx, Mr. Goodkat, Loopy Sonic
Alles begann im Jänner 2013 mit der ersten Unpackbar-Party im Smaragdkeller in Linz. Seitdem sind wir in verschiedenen Clubs & Locations in OÖ & NÖ unterwegs,
manchmal alleine, manchmal alle gemeinsam…
Damals war uns schon klar, wir wollen Sound spielen, den es sonst nirgendwo in Linz zu hören gibt. Diversität ist das Stichwort. Es geht bei uns nicht darum den ganzen Abend lang das selbe Musikgenre zu feiern, sondern vielmehr die verschiedenen Facetten des Techno aufzuzeigen & ältere sowie neuere Subgenres ans Publikum zu bringen.
Die Crew, ursprünglich bestehend aus Mr. Goodkat & Moz Mono, ist mittlerweile auf 4 weitere fixe Mitglieder herangewachsen: Ray Magini, Ferio, Smile FX & seit kurzem ist auch Loopy Sonic. Durch die vielen Stunden die wir schon gemeinsam mit auflegen & Parties organisieren verbracht haben, herrscht bei uns allen ein sehr freundschaftliches Verhältnis & genau das wollen wir auch beibehalten.
▲ MATEUS
MATEUS is a project which is constantly evolving, thus it is difficult
to classify under only one genre. MATEUS music can be defined as an exploration of electronic music,
influenced by classical music and traditional Colombian music, creating an
orchestral atmosphere. The native Colombian MATEUS spent his youth in Colombia and completed
his studies in Vienna, where he channels his creativity and
various cultural influences into this project. Together with his band, he creates a
very special, experimental sound on stage.
In June 2014 he released his first remix album "Super Fast Change" with remixes by Austrian
artists. His debut album will be released in winter 2014/15
In addition to his live-concerts MATEUS also works as a DJ. His sets range from up-tempo
House and Latin House with extra drumming, to experimental sounds
▲ Dragon Hoang
Peter Hoang aka. Dragon Hoang was born in Slovakia comes from Snina. Is deaf. Music but extremely fun.
The home club played in 2005 electronic styles of Trance, Psytrance, Psychedelic Trance, House, Techno).
From 2006 to prepare and train for the mixer, and the various programs (such as: VirtualDJ and Traktor Pro) is preparing its own dance sets. Himself as a mix in 2006 first discovered the music that he completely dominated. At that time, he especially liked psytrance, techno and hardtechno. I prefer plays techno and hardtechno.
In 2007 he began to DJ. Later he began to play in one of the biggest techno club in Kosice. Currently trying to get some experience. After an intense workout first appeared in the action in Kosice at the beginning of 2008. From that time to see him at events taking place in Slovakia. Plays vinyl, CD and notebook via Traktor scratch pro. Created his own style of banging techno and hardtechno.
The first was introduced in Techno opening set. Dragon Hoang played in Slovakia, Czech Republic, Ukraine, Hungary and Other. For deaf DJ who, as he put it "mixes heard as a DJ I can not but play with love and taste me interested and entertained".Perceive music through vibrations not only mixes but also produces its own work. In 2012 he began producing music, then learned to production software FL Studio and more. He loves electronic music styles such as techno, funky techno, hardgroove, hardtechno and schranz. Dragon Hoang is one of the top techno producers and hardtechno also among his favorite producers include David Moleon, A. Paul, Patrick DSP, Boriqua Tribez, Dito Masatsu, Peppelino, OBI,.. Currently produces many remixes and working on the first edition of his plates.
His tracks issued to the Techno label Deaf Records. It focuses on creating high-quality songs, high quality technology and wants to be among the leading producers of the techno scene. In the future he wants to upgrade their skills and DJ playing techno events.